New Marske Harriers has been organising road races for over 30 years. We have tried to always be ahead of the curve introducing new innovations whilst holding to the principle of providing races for club runners and providing value for money rather than being driven by the profit motive. Any profits are used to promote the sport of athletics and running within the borough of Redcar & Cleveland and supporting causes that enhance the environment for runners. Registered Charity Number 1168578
Home
Redcar Penguins 5 Mile Road Race
25th July 2021
Entries close 17th July - Last few hours Last few places!!
The covid social distancing measures are expected to disappear on 19th July. However, we understand that some runners will remain nervous about being too close to other runners at the start. We have enough room at the start for runners to stretch back round Zetland Park - so if a runner feels "closed in" they can easily move towards the back of the assembled field at the start. To further facilitate this, we will be awarding prizes based on chip times and not gun times, so that anyone starting towards the rear is not disadvantaged!
This races replaces the Locke Park Pie & Peas 5 Mile for 2021 (though it may return in 2022).
The Redcar Penguins 5 Mile races will start outside and finish inside Zetland Park. It will consist of two laps from Zetland Park to the Penguins and back on roads that are closed to traffic. If successful this may become an annual event.
The race will start at 1pm utilising the road closures in place for the cyclling element of Redcar Sprint Triathlon event (a European Qualifier) held on the morning of the race. The last cyclist is expected to finish by 12 noon, so if you arrive before this then please take care not to step in front a competitor. Also as the swim element is in the open sea, it is possible that weather conditions could cause a delay, which could have a knock on effect on the start time of our race. However we believe we have allowed more than enough time under normal circumstances, for the whole triathlon to be completed before we start.
Medal and goody bag to all finishers.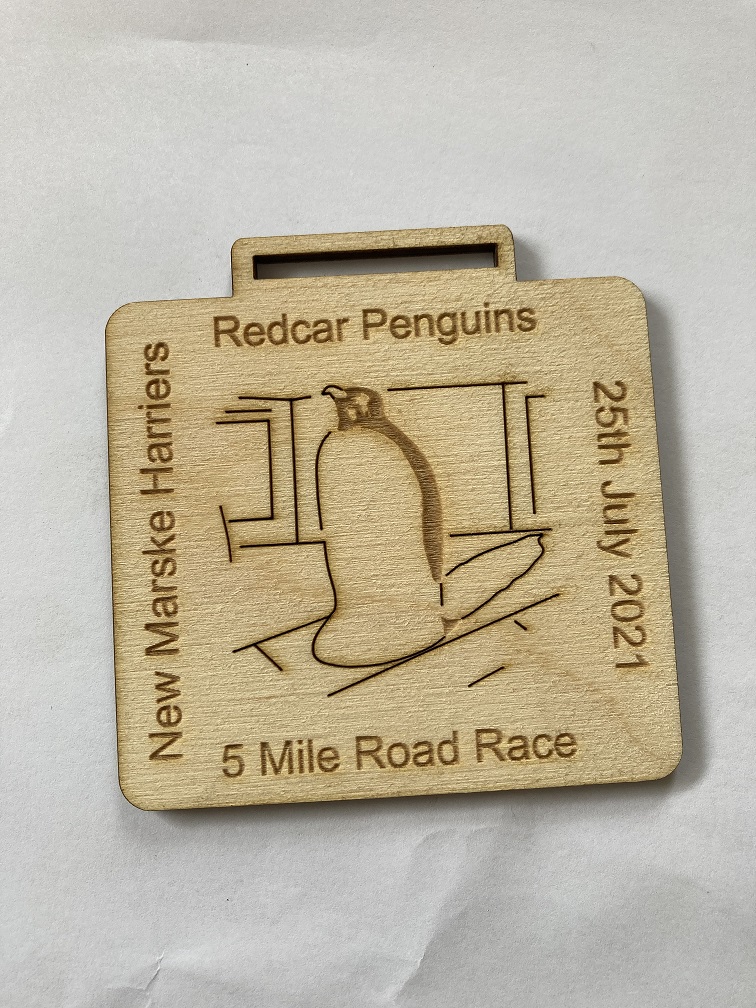 Update (24th June)
.Whilst we have cancelled our usual Coast Road and Locke Park races for 2021 we now have a new race - The Redcar Penguins 5 Mile Race
You have just over 4 weeks to enter - see above article for more info
Important news regarding Redcar Running Festival
Due to non covid related reason the date has been changed to 10th October 2021.
Again, those people that have entries for these races including those deferred from last year, who are unable to make the new date, can request that their entry to be deferred to 2022 or refunded.
Also due to redevelopment work in the Majuba Road area, the start and finish will need to be relocated, although the basic half marathon course will be the planned 2 laps of the out & back Majuba Road to Marske Coast Road, and the shorter races fitting inside this footprint. Further details to follow.
Contact This email address is being protected from spambots. You need JavaScript enabled to view it. for race enquiries.
Please select menu link for entry site